Innovations
MicroSociety Innovations
Idea Fair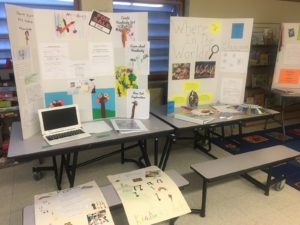 The Parent Club
Eagle includes a dynamic, active Parent Club that organizes many fund-raising and enriching activities with staff and students. It uses two-way communication to reach and engage parents and other stakeholders on a daily basis, through ClassDoJo, Facebook, the school Website and a very collaborative, "open-door" approach by all staff and board members.
Bylaws, board meeting minutes, curriculum information, calendars and policies are available on the website; regular updates are posted by the administrator on the school's Facebook page and via ClassDoJo.
EAGLE Charter School has created and integrated the 9 Essential Skills document found below. This self-assessment tool provides students an opportunity to reflect on their learning while understanding the expectations of their jobs as students and citizens of our micro society.