MicroSociety Inc. is pleased to invite you to the
28th Annual MicroSociety Conference
July 7-8, 2021
 held for the first time as a virtual event!
Building Together
Creating strong, inclusive and agile societies
that meet the moment
Wednesday, July 7 – Thursday July 8
Every year, educators from across the global community of MicroSociety schools and after-schools attend our conference to learn best practices from each other and from MicroSociety's training experts. Come discover how to implement MicroSociety in hybrid- and distance-learning environments and get introduced to MSI's new digital tools.
This year, MSI is excited to bring this important event to more of our MicroSociety family by going virtual! The 2021 Conference will seek to capture the interactive and collaborative spirit of the annual conferences, while allowing our global network to safely and conveniently connect from home.
To encourage more teachers and administrators to join in, we are reducing our prices for this virtual event:
Early individual rate (through April 1):  $199
General individual rate (beginning April 2):  $235
(No refunds after April 1)
Principals and coordinators at all-inclusive contracted schools attend free
When a school sends five paid attendees, a sixth attends free
Visit our conference site for program details and to attend the event!
We look forward to connecting with you at the 28th Annual MicroSociety Virtual Conference!
Call for Presenters
Are you doing awesome things in your school?
In these tumultuous times, so many of you have embraced the collateral beauty and broken new ground. We invite you to share your ideas, your successes, and your breakthroughs with colleagues in the MicroSociety community at the annual conference.
If you are interested in joining us as a presenter or have a workshop in mind for the conference, please apply here. Applications are due no later than April 1, 2021. Presentations will be confirmed on a rolling basis, though, so don't wait to apply! Applications submitted after the deadline will be considered on a case-by-case basis.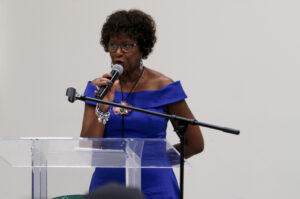 Prior Conference
To see information from prior conferences, click below.