Job Openings
Come Work With Us!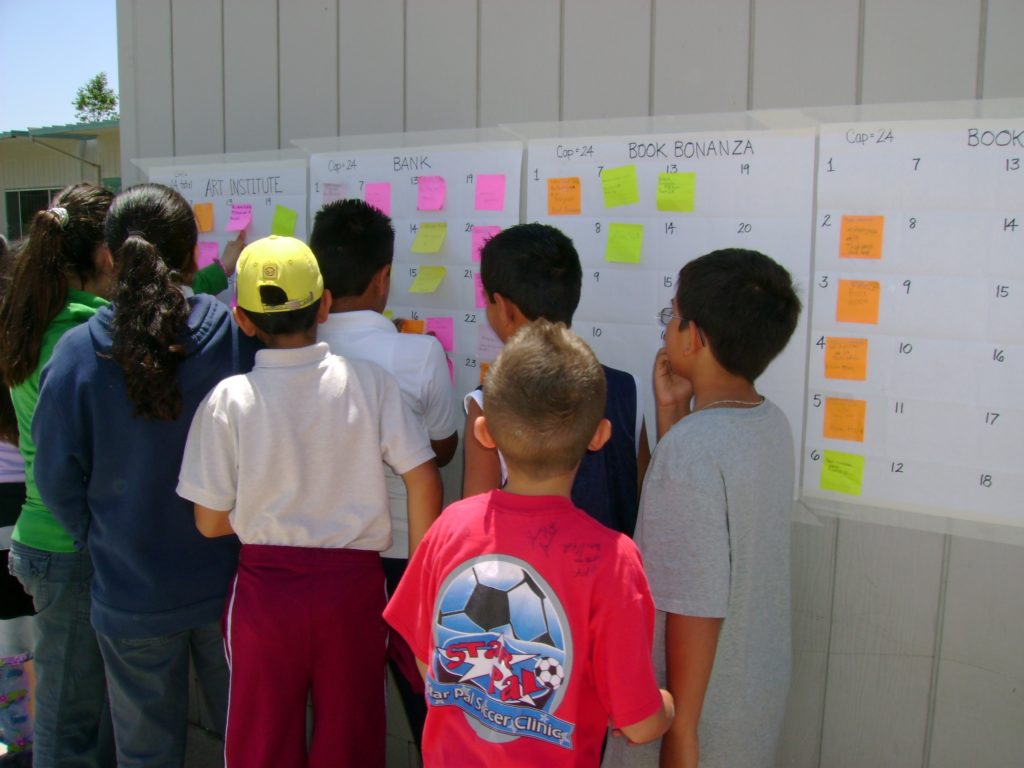 Training Consultant
Independent Contractor Position
Location: Various locations across the continental United States
Type: Contracted
Experience: Experienced
Goals:
Improve MicroSociety model quality and impact
Support schools and fellow Training Faculty
Deliver improved student outcomes
Protect the fidelity of the MicroSociety model and intellectual assets of MSI
Strengthen the impact of MSI's digital tools
Reinforce loyalty between MSI and its network of schools
Objectives:
Deliver excellent professional development services, technical assistance and coaching to MicroSociety teachers and administrators at MSI contracted schools
Contribute to the development of curriculum that reinforces our student-centered, hands-on approach to learning
Help schools solve problems, improve their effectiveness, meet academic standards, and multiply opportunities for students to experience success
MicroSociety Inc. International (MSI) seeks passionate, innovative and future-driven educators with successful experience integrating curricular content areas and real-world learning, while meeting content-driven standards. Successful applicants will possess strong leadership abilities, excellent communication skills, and the desire to coach a range of educators—teachers, principals, high-level administrators—from novices to veterans. We're looking for flexible, adaptable problem solvers who are able to think critically and tackle obstacles with grit and grace. The ideal training consultant does not simply possess mastery of pedagogy, but a strong understanding of the skills that children need today to thrive and change the world tomorrow.
MSI inspires and empowers students with their own learning laboratories of innovation inside their schools. Organic and dynamic, MicroSociety nurtures a culture of possibility and ignites children's entrepreneurial spirit by offering them a wide range of opportunities to discover where they fit and what it takes to succeed. This is the palette young people need to paint their own future and to become the powerful thinkers and leaders we need in our global, technology-driven world. Building a culture that ensures each child flourishes is central to our work, and we provide daily tangible proof that the MicroSociety system does just that. To date, MicroSociety is implemented in 150 schools and OST programs across 30 states and five countries.
Responsibilities:
Serve as a Training Consultant for students, teachers, principals, parents, partners and administrators to establish committed and effective implementation of the MicroSociety model. Engage and support these stakeholders during program start-up, roll-out, maturation and growth phases.
Conduct small group and large group workshops, demonstration lessons, and one-on-one coaching visits to support sites' implementation of MicroSociety's unique learning environment.
Write clear and detailed training reports after each training session that communicate site progress, problems, solutions, and plans.
Collaborate with other MicroSociety training consultants and the Headquarters Team to ensure that curriculum, materials, methods, and the program meet the highest standards and align with the most current practices to provide the best results.
Requirements:
Bachelor's degree or higher
A creative, forward-thinking professional who is able to translate vision into designing training engagements and annual conference workshops
Demonstrated knowledge, skills and success in the following areas:

curriculum writing for K-8 population with particular eye toward rigor
current instructional strategies, especially with respect to hands-on, real-world student-centered learning
leadership and developing leadership in others
problem solving and an ability to think on one's feet with social emotional effectiveness
influencing change that improves long-term student success
communicating effectively verbally and in writing with MSI HQ
monitoring and supporting quantitative and qualitative improvements in the model's effectiveness
STEM knowledge is a plus

Commitment to MicroSociety fidelity and growth, to the lifelong learning and development of self and others, and to strengthening school ties with MSI
Flexibility and ability to adjust priorities, plans, and approach when necessary
Excellent organizational skills and follow through
Ability to travel
Refusal to accept the status quo
To apply: Please submit a letter of interest, resume, and a contact reference to Chris Bozzone at cbozzone@microsociety.org.
Co-ops and Internships
If you are interested in civic innovation and an experience with high social impact, join our group of passionate professionals. We know firsthand the importance of preparing students for the future by immersing them in real world endeavors, the kind of preparation undergrad and post-baccalaureate students seek. MicroSociety can help you develop your own professional pathway through a wide range of opportunities to practice and hone your skills, including writing and social media, marketing and sales, videography and event planning. From day one, you will become a collaborative colleague in advancing our cutting edge education model, working with our partner communities ,while gaining the confidence to become a leader in your field.
Guidelines
Time and Payment: All intern/co-op positions offer 20-hour a week positions and a monthly stipend to cover travel expenses.
Location of Position: During the pandemic, all positions are remote.
Applications: Please submit a letter of interest, resume, and a contact reference to Chris Bozzone at cbozzone@microsociety.org.
Deadline: Applications will be reviewed and accepted on a rolling basis.