Co-ops and Internships
MicroSociety Opportunities
If you are interested in civic innovation and an experience with high social impact, join our group of passionate professionals. We know firsthand the importance of preparing students for the future by immersing them in real world endeavors, the kind of preparation undergrad and post-baccalaureate students seek. MicroSociety can help you develop your own professional pathway through a wide range of opportunities to practice and hone your skills, including writing and social media, marketing and sales, videography and event planning. From day one, you will become a collaborative colleague in advancing our cutting edge education model, working with our partner communities while gaining the confidence to become a leader in your field.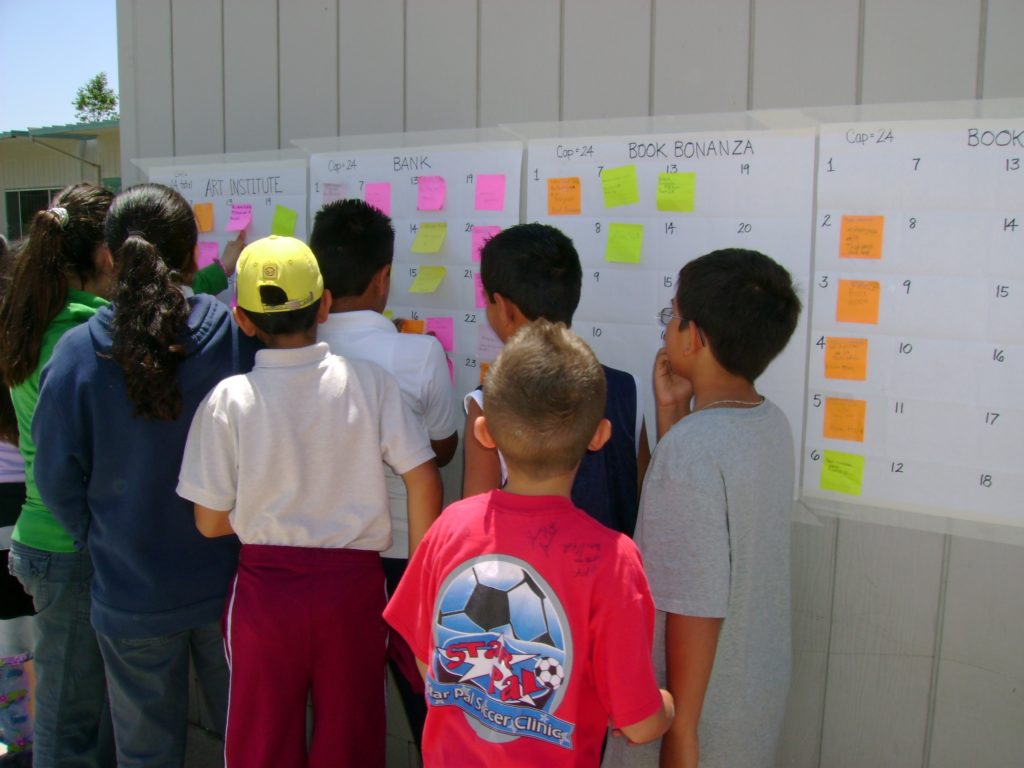 Guidelines
Time and Payment: All intern/co-op positions offer 20-hour a week positions and monthly stipend to cover travel expenses.
Location of Position: Individual will report to MicroSociety HQ in Old City, Philadelphia
Application Instructions: Please submit your letter of interest, resume, and a contact reference  to Chris Bozzone cbozzone@microsociety.org
Deadline: Applications will be reviewed and accepted on a rolling basis. These are roles we are currently looking to fill.
Editor/Writer and Researcher
This is a dream opportunity for up-and-coming writers/editors who want to experience a wide range of writing and editing opportunities, from creating weekly stories to writing blog posts and content for our monthly organization newsletter to proposal writing, research memos and marketing materials. Come work in a Zen type environment that is both intimate and highly unique. The successful candidate should possess a creative mindset and a "way with words." Writing style should be energetic and playful, utilize strong imagery, and should "show, not tell."
The writer/editor will:
Work closely with senior staff to deliver creative narrative stories and newsletter features
Interview educators and students from across the globe (approx. 150 locations) to gather fun and exciting stories focused on student and educator innovations.
Creation of marketing and public relations materials including brochures, flyers, and website copy.
Travel expenses will be covered.
Videographer and Post Production Specialist
Do you wish to hone your skills in production…everything from pre-production to post-production? Are you highly observant, perceptive, and able to pick up on the little details that make a big difference? Do you wish to further cultivate your skills in editing film content? If so, then this internship position as videographer for MicroSociety Inc. might just be for you.
The videographer will:
have the opportunity to engage in moderate travel, visiting MicroSociety day school, afterschool, and Saturday OST programs here in Philadelphia and across the nation, capturing K-8 children in action as they create and run microcosms of the real world.
record MicroSociety training consultants and educators to create "best practice" modules for airing on our private YouTube channel.
work with existing raw footage (much on VHS) to transform it into new cohesive pieces that tell a story and deliver a powerful message around a particular compelling topic.
Travel expenses will be covered.
Technology Specialist
If we want to develop a population of innovators, than we must constantly adapt to the times and innovate. Here at MicroSociety, we have big ideas on how we can be better implementing technology to increase connectivity, engage our students, and build a richer community around real world education. We are looking for just the right person to help us do it.
The technology specialist will:
Work with senior staff to maintain and update our new WordPress based website.
Create an E-commerce section on our site for students at our sites around the world to engage in sales transactions and business negotiations (using Micro dollars, not American currency)
Assist with technology based problems around the office and brainstorm new ways for Micro to utilize technology.
Travel expenses will be covered.