Stephane Tchety
As a 7th grade lawyer, Stephane Tchety defeated his best friend, Corey Boykins, in a court case that went down in McDonough City Magnet School history. Hear how Stephane, now a U.S. Marine Corps Staff Sergeant, did it – and get Corey's side of the story below.
Corey Boykins
From fighting fires in the courtroom, to fighting actual fires in the FDNY, Corey Boykins is no stranger to stressful situations. At McDonough City Magnet School in Lowell, Massachusetts, he learned all about communication, working with his peers, and being a role model.
Brooke Cramberg
Brooke began developing people management skills as a 6th grader as a student at Thoreau Demonstration Academy, a MicroSociety middle school in Tulsa, Oklahoma. Those skills that have come in handy as an executive at tech giant Amazon.com.
Mike Khader
Mike Khader's first political position was MicroSociety president at School 19 in Yonkers, New York, now Eugenio Maria De Hostos Microsociety School. As an adult, he has served his community as president of the Yonkers City Council and a family lawyer.
Alina Ispas Montbriand
Alina Ispas Montbriand, an immigrant from Romania, began adjusting to American life by participating in MicroSociety at Woodrow Wilson Middle School in Philadelphia. There, she discovered she did not want to be a lawyer. Today, she has an exciting job at Google.
The MicroSociety Alumni Association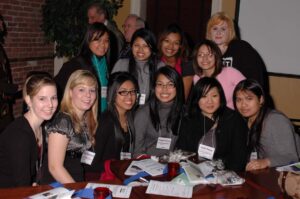 The MicroSociety Alumni Association (MSAA) brings together current and former MicroSociety students, parents, teachers, administrators and community partners in support of each other and the MicroSociety program. Join us to make new professional connections, find gratifying opportunities for service, build enduring friendships, and strengthen the MicroSociety movement.
Mission
MSAA seeks to reach, serve, and engage all MicroSociety alumni in a mutually beneficial, lifelong connection to each other and their schools, and promotes the advancement of the MicroSocietyⓇ mission of empowering students to:
Solve real-world problems
Think critically
Collaborate in diverse teams
Connect subject matter and experiences in ways that foster creativity
Vision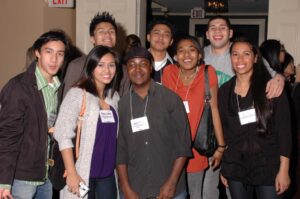 To be a primary linkage between MicroSociety and its family of alumni across the globe, and to foster an engaged and passionate community connection to MicroSociety students and programs.
Why join?
Become part of a compelling new peer network that can aid your ongoing business, professional and personal journey.
Connect with likeminded people whose lives were also touched by the MicroSociety experience and who share similar life goals.
Give back to your community by guiding young people toward success in adulthood. Get involved and share your professional skills by advising student-run businesses, ventures and agencies through existing mentoring programs inside MicroSociety schools.
Make a difference. Provide students with hope and motivate them with relevant and future-focused learning.
Help make MicroSociety stronger. Become our movement's eyes and ears on the ground, gathering information about the long-term effectiveness of the MicroSociety model.
Eligibility
MicroSociety Alumni Association membership is free and includes current and former MicroSociety:
Students
Parents
Teachers
Administrators
Community Partners
Join us!
Complete the alumni information form below:
Leadership
The MSAA leadership team and advisory board volunteers provide vision and strategic direction for the association, establish projects, and carry out its work. Their efforts are organized through three committees: School Outreach & Programs, Engagement & Alumni Membership, and Fundraising & Strategic Partnerships. The position of Treasurer is currently open. To apply, reach out to alumni@microsociety.org. You can also help us build this organization by donating to MSAA!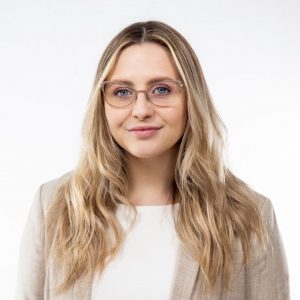 Jewel Hurt
President
Jewel Hurt was first introduced to MicroSociety as a 3rd-grade student at Huff Lane MicroVillage in Roanoke, Virginia. She worked as an entrepreneur until she landed a job co-hosting a comedy special on the afternoon broadcast. As a 4th grader, Jewel strived to expand her resume and ran for MicroVillage President. Her familiar face, creative campaign materials, and spirited speech to "be cool and vote for Jewel" helped her get elected two years in a row. As MicroVillage President, Jewel appeared and spoke at several events outside of school, including at a local school board meeting and a ribbon cutting for the grand opening of a local Barnes & Noble Bookstore.
Jewel carried her leadership skills into high school, where she performed in musicals, captained two varsity sports, and delivered a Salutatorian address to a stadium of nearly 3,000 attendees. She then became the first person in her family to attend college, attending James Madison University, where she studied political science and served two terms as Student Body President.
In 2018, Jewel won a Hillcrest Scholarship to fund a summer internship at MicroSociety Inc. Headquarters in Philadelphia. That same year, she was appointed by Virginia Governor Terry McAuliffe to serve on his Millennial Civic Engagement Task Force to address barriers to political participation among young people. As a student in the JMU Honors College, Jewel completed a senior thesis in which she assessed the civic engagement outcomes of 4th- and 5th-grade students in two MicroSociety charter schools. She now works as the Community Liaison at MicroSociety Academy Charter School in Nashua, New Hampshire.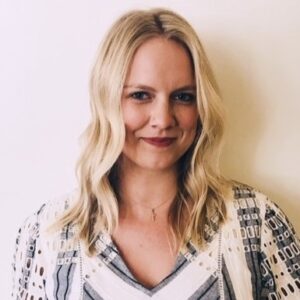 Brooke Cramberg
Secretary
Brooke Cramberg began her MicroSociety career as a middle schooler at Thoreau Demonstration Academy in Tulsa, Oklahoma. She fell in love with resume building, sparking her passion for career development and mentorship. Her first job was needlepoint shop manager. Later, she went on to become a lawyer, firm accountant, and managing partner. As a 7th grader, Brooke spoke with the Oklahoma State Legislature about the impact of MicroSociety on the student body. In 2009, she was honored as National MicroSociety Student of the Year.
She continued to demonstrate leadership as a student at George Washington University in Washington, D.C. While on campus, she served as Personal & Career Development Chair of the Chi Omega Fraternity. She also joined the founding board of GW Dance Marathon, and led the organization to become the largest fundraising student organization with over $120,000 raised in a single event. Brooke graduated Magna Cum Laude with a Bachelor's degree in Latin American & Hemispheric Studies in just 3 years.
Brooke then entered the tech world by taking a job with Amazon in Seattle. In her 4 years at Amazon, Brooke has been promoted twice and now acts as a Senior Program Manager. She is a strong contributor in support of Amazon's commitment to diversity and inclusion as Chair of the Career Development Committee for affinity organization and Women of Amazon Hardlines. She takes her passion for career development seriously, serving as a mentor for BUILTBYGIRLS and a judge for the Technovation Girls Challenge.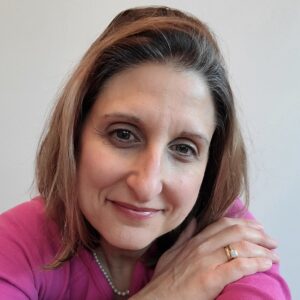 Kelly Lie
Parent Advisory Board Member
Kelly Lie began her MicroSociety experience as a parent volunteer at Talbot Hill Elementary School in Renton, Washington, in the greater Seattle metropolitan area. She specifically chose to live in her neighborhood because it was the home of a MicroSociety school. Her kids both ran for office at Talbot Hill as 1st and 4th graders, and successfully served in the Senate together, while also actively participating in their classroom businesses in leadership roles. By the 4th grade, her oldest son was the co-manager of the bank. Kelly's two boys are now young alumni of MicroSociety as current high schoolers.
An active participant of the Talbot Hill MicroSociety community, Kelly was the President of the school's educational trust composed of teachers, parents and staff and aimed at supporting the MicroSociety program. She served in this role for 5 years and chaired the fundraising and board development committees. During her tenure, she coordinated fundraising events, cultivated corporate sponsorships, and confirmed several grant awards. Alongside her fellow board members, she focused on the stewardship of donations, procurements, public relations/marketing, event logistics and volunteer management.
Kelly' has a Bachelor of Arts degree from Carnegie Mellon University and a Master of Education degree from the University of Pittsburgh. She has a strong commitment to the concept of "servant" leadership and has served on several community-based boards in the educational and social service sectors. She considers herself a creative thinker with a commitment to diversity, and presence who brings a touch of humor.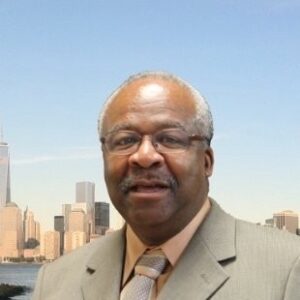 Sam Howard
School Founder Advisory Board Member
Sam Howard is the founder and Director of Facilities of the Jersey City Global Charter School in Jersey City, New Jersey. He has decades of teaching and administrative experience in both the public school and charter school arena. His role is to provide leadership, support and expertise to the Senior Administrative Team and Board of Trustees in school operations, instructional and curriculum development and implementation.
Sam has 34 years of experience in public education, 31 of those in administration and school leadership. Additionally, he brings 10 years of experience in planning, operations and development of charter schools. He was an Annenberg Institute for School Reform Fellow, as well as a graduate of several other leadership institutes and academies, most recently completing a senior leadership program at The Leadership and Learning Center in Denver, Colorado. A retired military officer, he has been active in numerous national educational organizations and as a consultant in educational reform, and has participated in the piloting of several cutting-edge instructional models in urban centers. He has served on Middle States Accreditation Evaluation teams, as well as the State Evaluation Teams Special Education and Federal Program. He believes, like many others, "That all Children Can Learn" and will continue the quest to make this a reality through tireless work and effort.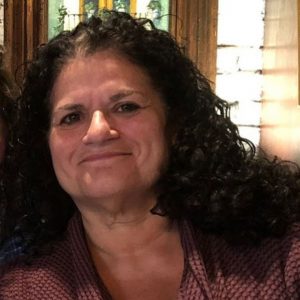 Rachel Kharfen
Teacher Advisory Board Member
Rachel Kharfen has taught in urban schools for nearly 30 years. Sixteen of those years was with the first MicroSociety school in the country (and world), where she worked with kids to create innovative publishing magazines and newspapers, social action projects, school-wide programs (including Celebrating Women, Protecting the Rainforest, and Understanding Immigration) as well private student entrepreneur ventures (including a Travel Agency, which helped teachers book their classroom field trips and Bulletin Board Buddies, a business that created bulletins and changed bulletin boards for teachers). Rachel was one of the first MicroSociety trainers for MicroSociety Inc. (MSI) helping many schools across the country start their MicroSociety programs. She was also a major contributor and writer of MSI's materials, including the Handbook. Although she doesn't teach in a MicroSociety school now, she continues to apply the philosophies of MicroSociety to her teaching: student leadership, independence, and creativity as well as curriculum designed and created with a connection to real-life contexts. Rachel's greatest joy comes from the time she spends with her amazing sons: Will and Ben.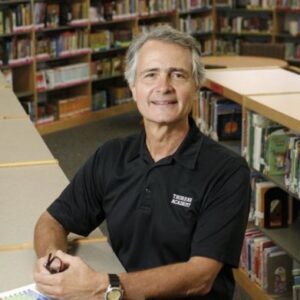 Tom Padalino
Principal Advisory Board Member
Tom Padalino is a professor in the Mathematics department at Tulsa Community College and former principal of the Thoreau Demonstration Academy in Tulsa, Oklahoma.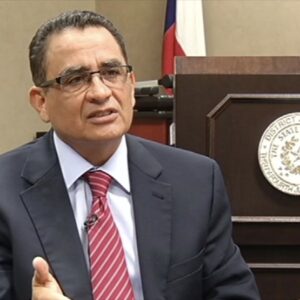 Jaime Esparza, Esq.
Community Partner Advisory Board Member
Jaime Esparza, Esq. was District Attorney in El Paso County from 1992 to 2020. He was a community partner at Sageland Elementary School in El Paso for many years, where he helped stand up its court system.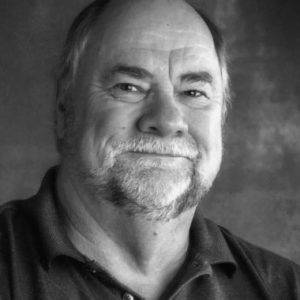 Milt Williams
MicroSociety Coordinator Advisory Board Member
Milt Williams is MicroSociety Inc.'s executive director for Canada and was MicroSociety Coordinator at Aspen Heights Elementary School in Alberta, Canada.