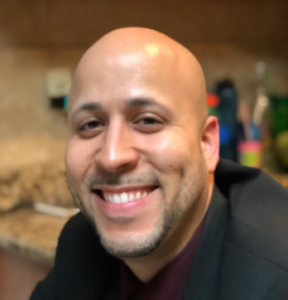 Lemuer Perez
Lemuer Perez has over 10 years of teaching experience in both the private, charter, and public arenas. Mr. Perez's extensive training comes from receiving a Bachelor's in History and a Master in the Arts of Teaching from Fairleigh Dickinson University as well as a Masters in Educational Leadership and Administration in Urban Education from New Jersey City University. He was a Middle School Social Studies teacher in Newark, NJ for 8 years where he participated in instructional support, curriculum writing, and data driven instruction in the areas of Math and Literacy.
Lemuer Perez joined Jersey City Global School as a Math Instructional Coach focusing on revamping not only the Math Instructional Program, but focus on more data driven instruction at JCGCS. Lemuer Perez is now the Principal of Jersey City Global Charter School with the philosophy of empowering our students to be not only financial literate, but equipped leaders to deal with the adversity in the 21st century.
MicroSociety has helped Lemuer Perez accomplish his goals by constantly thinking of incorporating growth mindset as not only a learner but as an entrepreneur. He believes of the importance of having local community entrepreneurs share their business journeys with students of JCGCS, highlighting their failures and successes. Having this mindset helps build not only perseverance, but grit as challenges and failures present themselves.