28th Annual MicroSociety Conference
Building Together: Creating strong, inclusive and agile societies that meet the moment
For the first time, MicroSociety's annual gathering will be a virtual event. Co-create an unforgettable two days with us. Register now!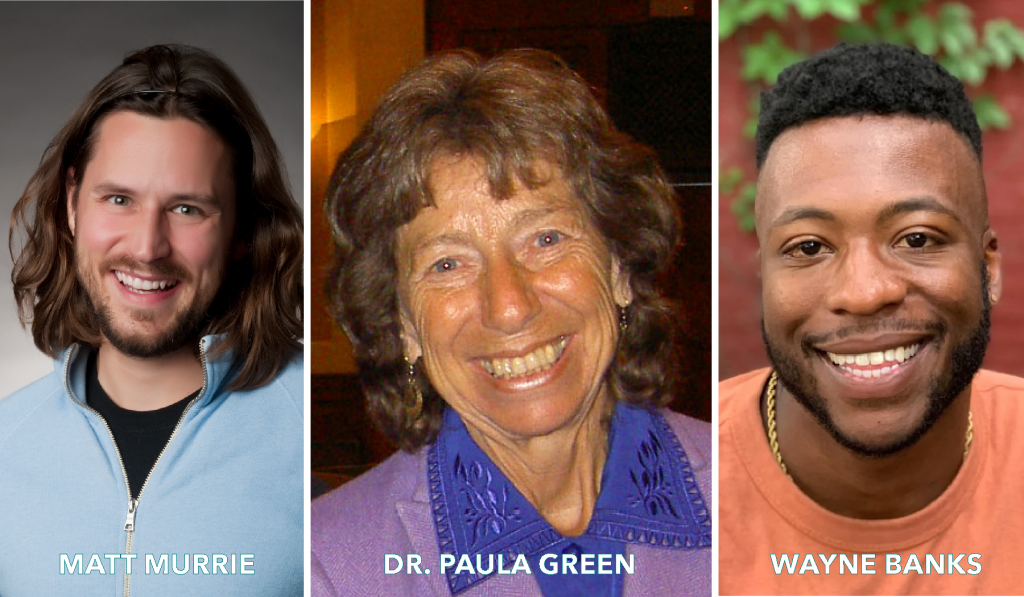 10:00-10:15 a.m EDT – Welcome & Reflections
Building Together: Creating strong, inclusive and agile societies that meet the moment
In the past year and a half, a host of tragic events and challenges converged on our world. We struggled with racial and social inequities, economic disparities, political and media divisiveness, and the impacts of climate change. As these events unfolded, it became clear we needed to build a new kind of MicroSociety ecosystem. We began brainstorming, collaborating, and innovating ways to transform the society-building experience in our schools.
10:15-10:30 a.m. – What IF… We Could Create the Perfect Balance? | Matthew Murrie
Author and educator Matthew Murrie will lead a conversation about society-building and the idea of kinship. Using his curiosity-based approach, we will explore the question: WHAT IF… we could build together a strong, inclusive, and agile society in our schools with the perfect balance between academics and our social and emotional needs?
10:30 a.m.-12:00 p.m. – KEYNOTE – Building Communities of Connection and Care | Dr. Paula Green
Students and adults thrive in an environment where who we are is recognized, acknowledged, and supported. Learn about structured dialogue, a rich tool for listening deeply, speaking respectfully, asking questions of curiosity, and discovering common bonds. Psychologist and peace educator Dr. Paula Green will highlight the basic elements of dialogue through stories, video, and an opportunity to witness moments of live dialogue among conference participant volunteers.
12:00-12:15 p.m. – The Acceptance Project | Taha Vahanvaty
To create effective school policy, educators and administrators need student input. Using student-led Design Thinking strategies, The Acceptance Project (TAP) is able to do just that. Join Taha Vahanvaty as he shares his vision of using TAP's student-led dialogue model to spearhead MicroSociety's new Kinship Corps' mission to transform students into stakeholders in their education.
12:15-1:15 p.m. – Begin With Why | Suzanne Downing
Why is it important for all students in your school to feel they belong? When parents are in your school, do they feel they belong? Do you make sure that every staff member has a sense of belonging? Seasoned MicroSociety International Consultant Suzanne Downing advocates fully inclusive community building. Join her in exploring collaborative structures within a MicroSociety setting for adults and students alike, and discuss the difference between equity, equality, and social justice, and why the distinctions matter.
12:15-1:15 p.m. – Building Bridges Between Common Core Mathematics and MicroSociety | Wayne Banks
Critical thinking is one of the most important skills a student can develop… in math! Through MicroSociety, students engage with deep critical thinking all the time. However, it can be difficult to translate that amazing cognitive practice into a strong performance on a standardized test. Join award-winning teacher Wayne Banks to learn evidence-based learning solutions that ensure students are prepared for the meta-thinking needed to recognize how they are able to problem solve and how that skill gives them strong test-taking strategies. These practices have proven successful at delivering exceptional learning growth in math, while creating a space where children feel valued and connected.
1:15-1:30 p.m. – Lunch
1:30-2:30 p.m. – Banishing Burnout Through Mindfulness | Chase Mielke
No time to meditate? Normal. Not feeling zen? Yup. Overwhelmed? Definitely. This session is for you. Mindfulness is one of the most well-documented and effective strategies for helping educators reduce burnout. But how does an overworked educator practice mindfulness? Chase Mielke, a full-time educator and expert on teacher burnout, will share the most impactful strategies—and impactful moments—to reap the benefits of Mindfulness-Based Stress Reduction.
1:30-2:30 p.m. – Are You Working Too Hard? | Rachel Kharfen
Being a teacher is one of the most taxing, yet fulfilling jobs out there, especially this year. It can be difficult to turn off work mode when you are passionate about what you do and make a difference each day. But ask yourself: "Am I working too hard?" If your answer is "yes," come discover strategies that work from Rachel Kharfen, an award-winning teacher and training consultant and co-author of the MicroSociety Handbook. Kharfen says her proudest MicroSociety moment was when her kids sent her on vacation!
2:30-3:30 p.m. –  Using Technology for Storytelling | Marcos Navas
More than ever, students have stories to tell. Sharing them takes courage, but, with the right technology and digital platforms, they can tell them in a medium that is less threatening than written and oral communication can be. Technology can communicate the drama of emotions in ways that increase understanding of the storyteller and result in a greater sense of acceptance and belonging. Learn how from proverbial teacherpreneur Marcos Navas, founder of Hands on Coding and EdcampUrban, an IDEO Teachers Guild Fellow-expert in Design Thinking, a TED Innovative Educator, and an Apple Education Trainer.
2:30-3:30 p.m. – MicroSociety's New Digital Tools (Demo!) | Lad Heisten, Khue Dao, Andrew Grier, Farris Habib
Get a sneak peak at our new digital offerings! Learn about Micro 2.0, an exciting tool for building dynamic online MicroSocieties that students can participate in at school and at home. We will demonstrate how Micro 2.0 lets students run businesses remotely, bank virtually, and operate totally cashless economies. Students can also hold Town Hall Meetings, listen to candidate speeches, hold elections, and lobby their representatives. We will also demo our new MicroEconomy game, an online board game in which students buy, upgrade and sell property, pay rent, go into debt, solve "messy problems," and work together to create something bigger than themselves.
3:30-4:40 p.m. – The Fabric Speaks To Me! Could Haute Couture Be Your Next MicroSociety Venture? | Nancy Volpe Beringer
The fashion-design industry is serious business—seriously fun business! At this workshop with designer Nancy Volpe Beringer, discover what it takes to start a successful clothing-design enterprise that's right-sized for MicroSociety students. With what you learn, you will be able to guide kids interested in couture to start fashion houses, and even an entire fashion industry! This kind of creative business, especially in the intermediate and middle grades, has the potential to excite your students and provide them with important social-emotional outlets. Your kids can begin to learn design skills like fashion illustration, sewing, tailoring, and pattern making. They can create marketable products, hold runway fashion shows, and sell their creations in the community. Attend this workshop and start dreaming!
3:30-3:45 p.m. – Maker Activities That Reinforce Classroom Learning | Elsa Bosemark
Youth activist, DIY tinkerer, and HelloMaker founder Elsa Bosemark will share customized, hands-on activities to enforce what students are learning in their classes. For example, if students are learning about proportionality in math, they could make model houses that enable them to practice scaling in a "real world" scenario. Come play with a MakerSpace/Tinkerlab, standards-aligned, project-oriented format and see how HelloMaker can provide free services to your school in the fall.
Bonus! Clarence Tan will explain Boddle, which uses AI to adapt and tailor practice and learning math content to the right level for each child. Its unique algorithm tracks students' performance to identify which building-block skills still need reinforcement. When a student is ready to branch out to more advanced skills, the game populates with just-right content to meet individual learning needs. Boddle helps ensure students achieve mastery in key foundational skills and learn at the right pace for them!
3:45-4:30 p.m. – Raising Global Student Leaders | Sasha Kamahele, Rosemary Mutunkei
The mothers of high-impact youth activists are raising children capable of leading and making a difference on the world stage. We interviewed both activists and their mothers while making our new video series, "Adventures With Jaida," and discovered fascinating parallels between their parenting and the MicroSociety Mindset. MicroSociety founder George Richmond once said: "Do everything that can be done to help children manage their own environment." Come learn how these moms are doing exactly that.
4:30-5:30 p.m. – Open Networking
Connect after the presentations to continue the conversation! Take advantage of the ability to request and hold meetings with other attendees via the conference platform.
9:30-10:30 a.m. – Building a Culture of Belonging | Kimberly Tan
Get introduced to MicroSociety HQ's new "Kinship" curriculum, an effort to increase student self-awareness and reorient their relationships to other people, the societies we are building at school, and the world around us. This series will help teachers explore how to integrate the concept of kinship with various entry points in the classroom and during Micro Time. Join Kimberly Tan, an award-winning master teacher, mentor, trainer, and curriculum planner who is leading MSI's effort to immerse our schools in a culture of kinship.
10:30-11:30 a.m. – What IF… Learning Was Driven By Curiosity | Matthew Murrie
This workshop will provide you with an introduction to Curiosity Based Learning and the pathways of communication made possible by asking What If.  What If ventures engaged their employees with questions such as: How can we revise our products and services to address real customer needs?? What If elected officials asked their constituents to prioritize problems in our communities? What If policy makers asked teachers how students like to learn? What If each of us was truly curious about these answers and curiosity turned into energy to power learning, innovation, and collaboration for a better world?
11:30 a.m.-1:00 p.m. – Is Learning Really Lost? | Patrice Bain
What can we do to ensure that what you teach leads to long-term learning? Patrice Bain, veteran teacher and co-author of Powerful Teaching: Unleash the Science of Learning, worked with cognitive scientists for over 15 years to develop teaching strategies to improve learning. Bain will help you put into practice her four-step process of Retrieval, Spacing, Interleaving, and Feedback-driven Metacognition.
11:30 a.m.-12:00 p.m. – Empathy-Driven Journaling | Jaime Mendelis
Journaling using neuroscience-based methods can improve understanding of oneself, personal and professional relationships, grow careers, and provide unexpected insight. Learn how "neuro journaling" offers new mental models of understanding the self and the intentions and perspectives of others, and helps build self-control and self-management. Jaime Mendelis, a 21-year veteran teacher, literacy coach, professional development specialist, will share how to use neuro-journaling both personally and in the classroom.
12:00-1:00 p.m. – Developing an Equitable and Inclusive Curriculum | Dr. Karla Manning
Students have faced unprecedented trauma this past year due to Covid-19 and the need to address equity in our society. Now we need to rebuild. Accomplishing this complex task is not for the faint of heart. We must prioritize diversity, equity, and inclusion in our classrooms, schools, and micro-societies. The central question is how. Dr. Karla Manning, founder and host of "The Equity Experience Podcast" for K-12 educators and president of the Equity Leadership Group, will present a framework and set of conceptual tools and questions to help you ensure your curriculum design meets the moment.
1:00-1:30 p.m. – Lunch, Networking & Alumni Association video
1:30-2:30 p.m. – Kids Kaizen Career Paths | Suzanne Downing
Building on personal strengths, experiences, and interests in a MicroSociety infused with curricular rigor, citizens learn how to identify and maximize opportunities for self-development, life-long learning and success in fluid societies of the 21st and 22nd centuries. In this workshop, we look at student MicroSociety careers through the lens of Kaizen, a Japanese business philosophy prizing continuous improvement.
1:30-2:30 p.m. – Rigor and the Productive Struggle | Yvonne Aguilera & Joe Ibarra
This session will provide a lesson-planning framework and instructional guide to increase rigor and facilitate productive struggle to increase engagement. MicroSociety Inc. will provide participants with a digital copy of a 2018 Flipbook by Dr. Karin Hess that illustrates how the roles of students and teachers can shift with appropriate questioning and learning activities that move to deeper understanding.
2:30-3:30 p.m. – Guiding and Assessing Student-Driven Investigations | Dr. Karin Hess
When does a fun "activity" become deeper student-driven learning? And how can classrooms shift from teacher-directed to student-driven investigations of problems and issues that students are passionate about? In this workshop, Dr. Karin Hess will provide practical strategies based on her work with Depth of Knowledge (DOK), performance assessment, and student-centered classrooms. Participants will learn ways to support and deepen learning and how to design and use assessments that uncover thinking and promote collaboration and self-direction skills.
2:30-3:30 p.m. – Keeping It Real | Rachel Kharfen 
If there's one thing we can all agree on, it's that children engage more when they are interested and invested in what they are learning. In the "Keeping It Real" workshop, award-winning teacher and training consultant Rachel Kharfen will walk you through how to maximize engagement by connecting current issues and world events to MicroSociety and across the curriculum. Hopefully, we can help our kids—and ourselves—feel more involved and present in what is occurring around us.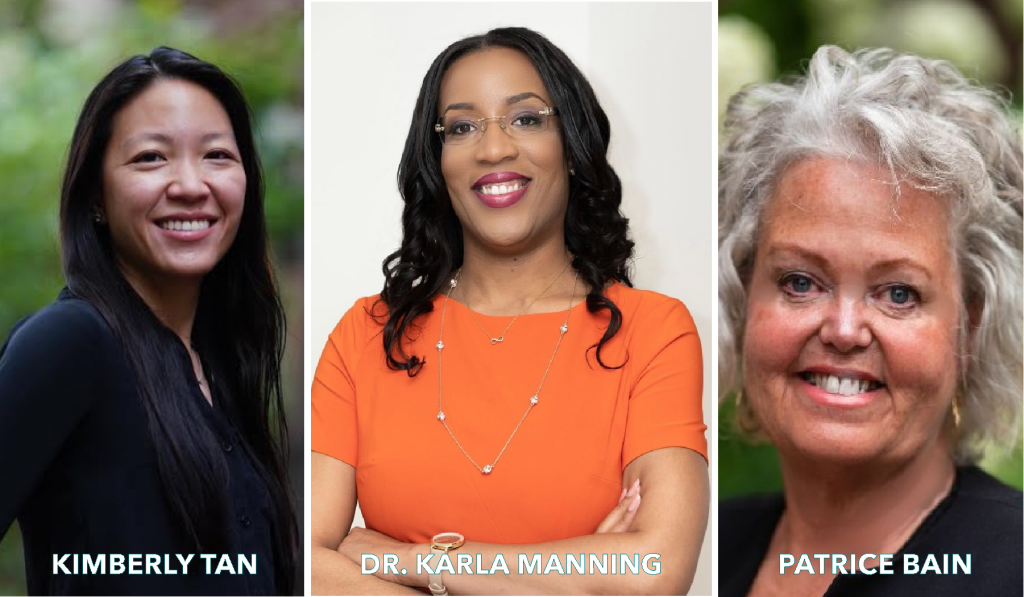 3:30-4:30 p.m. – Cultivating Student Agency That Powers Learning | Yvonne Aguilera & Joe Ibarra
In this session, participants will learn how to use choice boards as a best practice to present virtual lessons that are clearly structured and aligned to standards and that support personalized learning pathways for students. Participants will explore how to give voice and choice to students' own learning that will empower and encourage them to set learning goals and self-monitor progress. Differentiating by offering choices allows a student to demonstrate learning in various ways.
3:30-4:45 p.m. – 2021 MICROSOCIETY MODEL SCHOOLS PRESENT…
3:30-3:45 p.m. – How Do You Keep Micro Alive and Meet the Moment? | Aspen Heights School
During the challenges of the pandemic, suspending MicroSociety was never an option for Aspen Heights. Instead, it innovated. Relying on its HEART strand and going virtual, the hornets stayed connected and engaged. This workshop will explore how one school took MicroSociety activities online at a time when the world was changing. Join us to learn how Aspen Heights pivoted with HEART and kept Micro alive.
3:45-4:00 p.m. – Responding to this Moment with HEART | Jersey City Global Charter School
We've needed community more than ever lately. Come learn how Jersey City Global Charter School used the HEART strand and MicroSociety Mindset to innovate and thrive during the challenges of the last year. Hear how JCGCS conceived creative programs around social-cause fundraising and social-justice dialogue, carried them out, and successfully brought its school community together.
4:00-4:15 p.m. – Cardinals C.A.R.E.! It's in our HEART to Keep Moving Forward with Hope! | Indian Trail Elementary School
Last year, Indian Trail took on several Health & Safety projects that reached beyond the school and into the wider community. Tying perfectly into the HEART strand, it organized a range of activities to help the community; support the social and emotional health of staff, students and their families; and address the mental health and wellness of teachers. In this workshop, learn about the innovative Health & Safety, Leadership, and HEART-aligned activities Indian Trail created to meet the Covid-19 moment.
4:15-4:30 p.m. – Creating a Culture of Leadership Within a MicroSociety | Man Elementary School
During on-and-off Covid lockdowns, Man Elementary School (MES) struggled with an inconsistent schedule. But it was able to persevere and enable all its students to experience positions of leadership. During this workshop, learn how MES ensures 100% of students take leadership roles, how it organizes those roles, and how it provides meaningful real-world learning opportunities. Walk away with a new understanding of how to foster a leadership culture that's embraced by both students and adults.
4:30-4:45 p.m. – The Year of the Pivot | Penn Hills Charter School of Entrepreneurship
This year, Penn Hills broke new ground with its commitment to Health & Safety and won a national award for its innovative programming. It's also providing leadership in taking MicroSociety online by piloting MicroSociety HQ's new Google-based portal, Micro 2.0, and inviting nearby schools to participate in MicroSociety activities. In this workshop, you will learn how Penn Hills was able to innovate in a time of change to effectively engage students in health and wellness in a fun and creative way. And learn about its close partnership with MicroSociety HQ to successfully raise money to pilot Micro 2.0 and develop its community partner program.
4:45-5:00 p.m. – What IF… Kinship Was Our Purpose? | Matthew Murrie
Use Curiosity-Based Thinking to further explore and synthesize your new curiosities, insights, and actions around kinship by asking and wondering about questions like: Where does kinship flourish? When does kinship, teaching, and learning become inseparable? How does kinship intertwine with other aspects of life? When is kinship needed most? And why should kinship be a concerted focus moving forward? In addition to extending your curiosity around kinship, you will leave this experience with a Kinship Statement to guide you through the coming year as well as Curiosity-Based Learning processes you can use to take actions wherever your new curiosities take you!
5:00 p.m.-6:00 p.m. – George Awards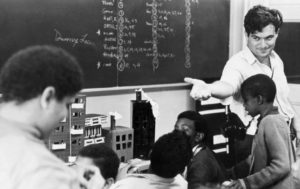 The George Awards
Each year at the conference, we announce the winners of the George Awards. Named after MicroSociety Founder George H. Richmond, the awards recognize exceptional work by and for MicroSociety and our students. The 2021 awards categories are:
HEART
Lifetime Achievement
Administrator
Coordinator
Community
Innovation
Youth Activist
Social Media Innovator