Welcome to Jersey City Global Charter School!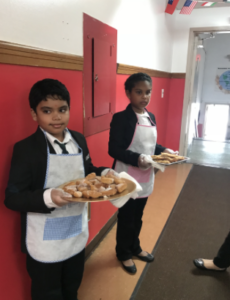 JCGCS opened its doors to students in Jersey City and neighboring districts in 2013 with a population of about 180 students in grades K to 2. Each year the school has added on an additional grade level and was recently granted an expansion from the New Jersey Department of Education to serve students in K-8. The school prides itself on creating a nurturing, family like- atmosphere in which students learn to take risks and embrace mistakes and perceived failures as opportunities for learning and extending personal growth.
Founders of the school wanted to create an environment with authentic learning experiences and meaningful connections to the real world as the basis of student learning. Our goal was to provide structure experiential learning activities using multiple domains to guide students in discovery and inspire success. The school has heavily relied upon a rigorous curriculum in all academic content areas that emphasize core principles of MicroSociety.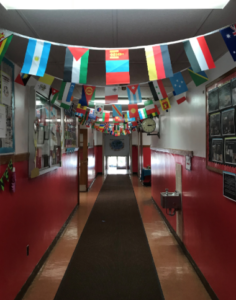 With such an innovative curriculum the school has been designated as a top performing charter school in the state of New Jersey. We have experienced significant gains in our state assessment scores in Literacy and Mathematics! But, our successes don't stop there! We have students that have experienced high levels of self-confidence, empowerment and demonstrate strong leadership skills and a willingness to do more for the larger community. Our teachers have shifted their perceptions about teaching and have evolved into facilitators of instruction, letting students assume ownership and responsibility for their learning! More importantly, the ability of students to apply learning to the daily context of their everyday lives makes this journey worthwhile!
When we reflect upon our challenges we experienced, we realized that our biggest challenges surrounded our "expectations" of what learning should look like or what we were essentially previously taught about education. MicroSociety has shifted and transformed our mindset in unexpected ways regarding student learning the ability to truly impact education.