The founders of MACS aims to prepare their children for college and post high school education as well as the 21st Century workplace by using their innovative, engaging, research-based, technology-infused instructional strategies within the MicroSociety learning environment. Within months of launching, students, with the guidance of teacher facilitators, a
re actively participating in the creation and operation of their own small society with its currency, bank, marketplace of student-made goods, restaurant, newspapers, publications, elected officials, a court system with lawyers and judges, "peace patrol" and more. Teachers enhance their standards-based instruction with the "real world" concepts students live 'on the job" during the daily MicroSociety period and infuse those connections into their classrooms, taking the dry, abstract core curricula concepts and, wherever possible, linking them to a student's concrete understanding of their MicroSociety and the real world experience. In this way, MicroSociety becomes an accelerant for the school's intended outcomes.
One of the exciting differences for teachers working in a MicroSociety school is that although it is clear the core curriculum is used as the basis for instruction, there is still a good measure of creativity left for teachers to put their own relevant and unique MicroSociety spin on their lesson plans. For example, teachers incorporate MicroSociety concepts into lessons for grade 1 in "Counting Change", grade 3 in "Advertising" and grade 5 in "Conducting Business Meetings".  The differentiated instruction and learning centers around the classroom might incorporate typical manipulative (i.e. blocks, legos, Popsicle sticks) and the individualized and independent level reading material typical of a rich children's literature classroom library, as in any developmental classroom. THE difference is that the lessons also contain MicroSociety Strand manipulatives and readings that will relate directly to a student's work experience solving their real world bank or marketplace math problems using the school currency, measuring crafts material for a product, completing simple profit/loss statements, and/or reading, responding and predicting outcomes to a story about a child operating some kind of business.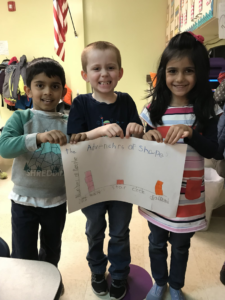 The classroom concepts are further reinforced later in the day with the students applying and scaffolding their curriculum as they problem solve the risks and opportunities that arise daily within the agencies and ventures of their own society. In these instances the teacher's efforts to reinforce various core curricula concepts are augmented with the assistance of older student managers and with the collaboration of local community partners and mentors, field trips, internships, and community projects.
MACS leadership and staff note that when compared to past school experiences, graduates of MACS typically have a stronger economic foundation and better understanding of the intricacies of the work world and being a productive member of a democratic society. They are passionate about bringing MicroSociety to the Greater-Nashua area because they know first-hand how children and the community will benefit.
*MicroSociety is a legally trademarked name. MACS has been granted a license to use the name and the model from MicroSociety, Inc. in Philadelphia, PA (www.microsociety.org).

Leadership Team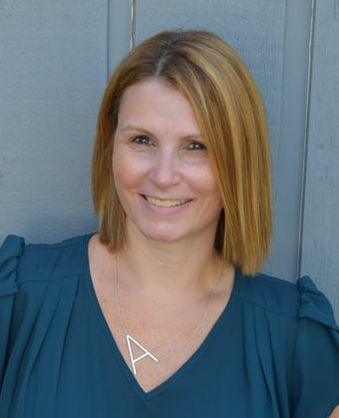 Amy Bottomley
Principal
Ms. Bottomley is the Director of the Microsociety Academy Charter School (MACS) in Nashua, NH. She has worked in education since 1996, primarily in the field of special education. Mrs. Bottomley holds New Hampshire certifications in the areas of principal, special education administrator and general special education. After teaching at a high school for numerous years, in 2010, Mrs. Bottomley accepted her first administration position. She served as the Assistant Principal and Special Education Coordinator at the Hollis Upper Elementary School for five years before accepting the position as MACS Founding Director in 2015. According to Principal Bottomley, "The MicroSociety Academy offers a unique program that incorporates traditional academic methodology infused with real-world application. Students apply the use of 21st century skills through their student run agencies and ventures, and as a result, they become more confident risk-takers who understand what being an active citizen in a global society truly means."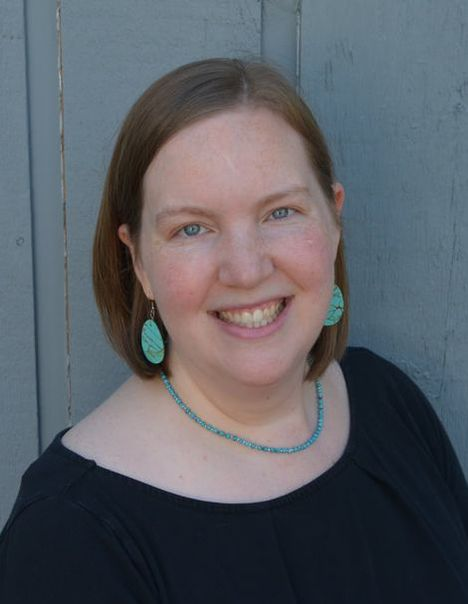 Susannah Williams
Coordinator
Ms. Williams is an M.Ed. candidate in school leadership and the Founding MicroSociety and Curriculum Coordinator at MACS. Mrs. Williams has worked in the education since 2002. After developing and teaching an English program in China, Mrs. Williams returned to Texas where she taught 1st, 2nd, and 3rd grade as well as elementary art in the Dallas and Austin public school districts. She also taught at the Boston Renaissance Charter Public School from 2007 to 2012 where she headed the Parent Workshop Committee and piloted curriculum in several subject areas. She holds certifications in ELL, art and elementary education.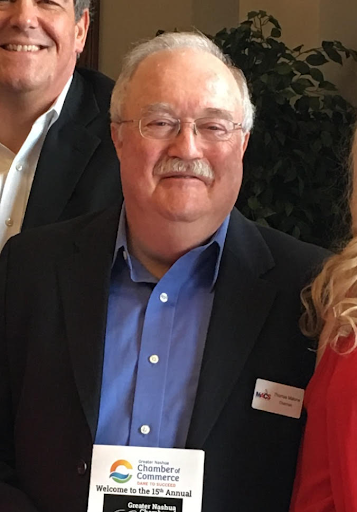 Tom Malone
Founder
As the Founding Member of MACS, Mr. Malone brings 34 years of experience working with diverse Grades K-8 students and staff in Lowell (MA) Public Schools. Tom served 24 of those years at the Lowell City Magnet School, the nation's first K-8 MicroSociety school, working as a Reading & Government/ Citizenship teacher, MicroSociety Curriculum/Program Facilitator, LPS District Equity Facilitator, and 11 years as its Principal. Tom is an experienced trainer/ consultant/presenter for MicroSociety International and has worked as an adjunct professor at Fitchburg State Univ., (MA) and Nova Southeastern University (FL) and guest lecturer at UMass/Lowell. Tom is proud to be a MACS founder and to have helped his former students realize their dream of creating a MicroSociety School for their children in New Hampshire.
Innovations
MACS website page "All Things Micro" http://www.macsnh.org/all-things-micro.html is loaded up with stories, tips, recognition, copies of their Micro Times newspaper, and names of the school's MicroSociety ventures and government agencies. The news is updated every month but one thing remains constant: The archive of news and photos from the nation's first MicroSociety School in Lowell, Massachusetts, in honor of the alumni and teachers who worked so hard to bring the MicroSociety experience to their children and grandchildren at MACS.
What's been happening in Micro City lately?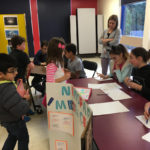 During the month of October, students in all grades were busy writing their resumes and practicing their interviewing skills. The Micro City Job Fair was held the week of October 30.  Managers from each venture and agency spoke with potential employees, conducted interviews, and offered positions. We are pleased to say that as of today, 100% of Micro City citizens are employed!  Below are some pictures taken during the job fair. The website also spotlights the school's many opportunities for sponsorships and fundraising events. Take a look! http://www.macsnh.org/macs-sponsorship-opportunities.html
Parent Perspective
Why this school? Natasha Bairamova enjoys interaction across grade levels for her children as well as the opportunities for parental involvement such as running MicroSociety Academy Charter School's book fair. BUT her favorite part of it all is #micronight when parents get to see the kids under a completely different lens.
Results
Since opening its door, MACS has seen steady achievement scores in the New Hampshire State Assessments. Despite the state changing the assessment administered in 2018, MACS students still scored higher than the state average every year. Below are some charts depicting the assessment data for MACS students.
*As a startup charter school, MACS has slowly been adding grades and is now at full capacity (grades K- 8) for the 2018-19 school year.
NHSAS results for MACS (new baseline assessment):
2017-2018 — Number of Students Tested and Percent of Students at Level 3 or Above
2017-2018 NHSAS Comparison Data (yellow indicates highest % score).
| | | | |
| --- | --- | --- | --- |
| Grade | Content Area | MACS (%) at level 3 or above | NH (%) at level 3 or above |
| 3 | Reading | 70% | 54% |
| 3 | Mathematics | 74% | 55% |
| 4 | Reading | 57% | 55% |
| 4 | Mathematics | 70% | 53% |
| 5 | Reading | 78% | 61% |
| 5 | Mathematics | 52% | 45% |
| 6 | Reading | 82% | 55% |
| 6 | Mathematics | 73% | 46% |
| 7 | Reading | 76% | 60% |
| 7 | Mathematics | 59% | 48% |
2016-17 SBAC Comparison Data (yellow indicates highest % score).
| | | | |
| --- | --- | --- | --- |
| Grade | Content Area | MACS (%) at level 3 or above | NH (%) at level 3 or above |
| 3 | Reading | 58% | 54% |
| 3 | Mathematics | 63% | 55% |
| 4 | Reading | 74% | 56% |
| 4 | Mathematics | 74% | 51% |
| 5 | Reading | 90% | 57% |
| 5 | Mathematics | 55% | 47% |
| 6 | Reading | 90% | 57% |
| 6 | Mathematics | 70% | 46% |
2015-16 SBAC Comparison Data (yellow indicates highest % score).
| | | | |
| --- | --- | --- | --- |
| Grade | Content Area | MACS (%) at level 3 or above | NH (%) at level 3 or above |
| 3 | Reading | 82% | 56% |
| 3 | Mathematics | 73% | 57% |
| 4 | Reading | 83% | 57% |
| 4 | Mathematics | 58% | 51% |
| 5 | Reading | 100% | 63% |
| 5 | Mathematics | 75% | 48% |
Featured Videos
21st Century Learning Skills