STAR Schools
Welcome to Chocachatti!  
The Center for the Arts and MicroSocietyⓇ is committed to providing a positive learning environment which integrates the creative abilities of children into the curriculum.  The school's mission is to provide children with learning experiences that will enable them to become productive members of society, of worth to themselves and others, by encouraging academic growth while developing aesthetic values in the creative and performing arts.
Chocachatti opened as a Performing Arts MicroSociety Magnet school in 1999 and all 750 students in grades kindergarten through fifth grade enjoy the benefits of both.  The model has
gone through highs and lows during it's 20 year history but as its academic placement in the district bears out, it is consistently effective and remains one of the most sought after schools by parents in Hernando County. Like all schools which seek to do more, Chocachatti has faced its share of funding, materials, and scheduling challenges but every year nearly 500 applicants seek placement for one of the 130 new seats within the school. For the past 5 years, staff and administration have put a heavy emphasis on growing the MicroSociety environment to become bigger and better.  Based on statewide assessments, Chocachatti is an "A" rated Florida school and ranks in the top 10% of schools across the state of Florida and continue to progress every year.
Some worry that MicroSociety takes time away from traditional instruction but school leadership and staff understand that it acts as an accelerant, enhancing student learning by making real world connections to the classroom and to standards. To take greater advantage of the model, the school increased common MicroSociety time in the schedule, involves all 75 active staff members, contracts service employees and volunteers, and offers its students over 60 different MicroSociety jobs to choose from. Most recently, sustainable farming was added to its course of study, providing students the opportunity to actively participate in animal care and organic farming so they learn the entire farm-to-table process.  A wide range of student run governmental agencies oversee and manage the MicroSociety community while local businesses mentor student ventures and alumni return regularly to share how MicroSociety is impacting their lives after fifth grade.
According to one Trulia parent: "When we first attended the orientation 6 years ago, my husband and I could not believe the curriculum available to the students. We had never heard of a MicroSociety school and loved the concept. It teaches the students utilizing the arts (drama, music dance and art) as well as giving them an idea of what life is all about. Having our daughter start her academic life in a school like Chocachatti made her a better student. This school deserves 10 stars – not just five!!!!"
School Leadership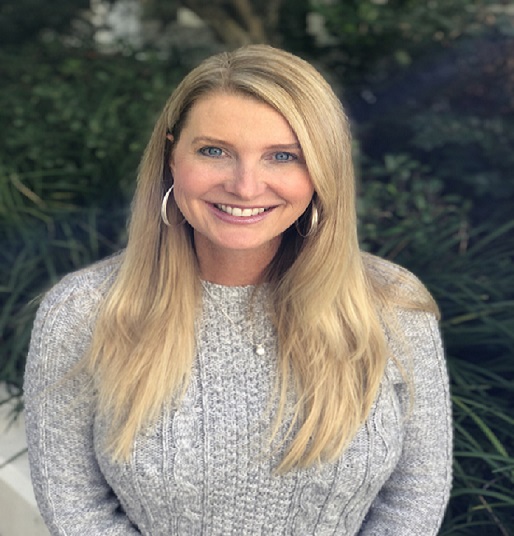 Lara Silva
Principal
An experienced educational leader of twenty five years, Mrs. Silva burst onto the scene six years ago and drove Chocachatti Elementary School's MicroSociety into the modern era with many progressive innovations: a roving steel drum band, the nation's first full service MicroSociety Farm to Table Food Industry and a homepage to make vocabulary and spelling lists available to students at Vocabulary Spelling City. Every winter, the school hosts assemblies to show off their performing arts MicroSociety ventures, including dancers, puppetry, acting, and Enchanting Strings which supports 40 young violinists from kindergarten through fifth-grade, all of whom have their hair styled at Sassy Salon in preparation for the festivities. All of the shows are subsequently featured at Chocachatti News Network (CNN for short!) and transmitted outside the schoolhouse doors through their telegram service. These are just a few of the exciting options at Chocachatti MicroSociety, 56 ventures and agencies in all. Mrs. Silva holds her bachelor's degree in Early Childhood Education, a master's degree in Educational leadership, and has her Gifted Education endorsement. She has worked in private, charter, and public schools all over the state of Florida and even opened a new K-8 in Ft. Lauderdale. At that point the downtown office grabbed her for a seven year stent but she missed the kids and returned to schooling at Chocachatti and never looked back.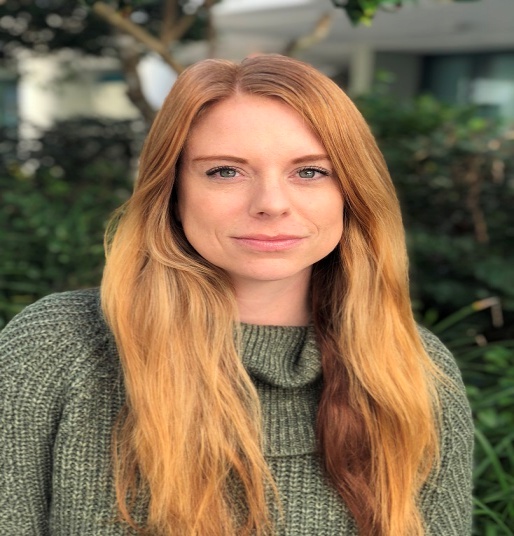 Sarah Trowell
Assistant Principal
You might say that Assistant Principal, Sarah Trowell grew up in Chocachatti. She completed her internship and began her teaching career over 13 years ago inside its walls, as a teacher of Varying Exceptionalities. And of course, like any self respecting teacher in a MicroSociety school, she cut her teeth on Micro during those early days as a Micro facilitator. After several years of teaching elementary and high school students who have special needs, Ms. Trowell worked for the Pasco County School District as an Exceptional Student Education Instructional Coach, Multi-Tiered Systems of Support Facilitator, and Professional Development Specialist for the Northwest Region of the district, specializing in training and supporting over 19 schools with instructional best practices. Mrs. Trowell brings a wide range of experience and expertise to the miniature society in a school. She has her B.S. in Varying Exceptionalities and M.A. in Educational Leadership, and holds certifications in Educational Leadership, Elementary Education, English Speakers of Other Languages, and Exceptional Education so she brings to the Chocachatti community. Ms. Trowell is a HUGE supporter of MicroSociety, and if asked, she will jump at the chance to share the amazing impact she has seen it have on her students, including her own children. Now that's an endorsement!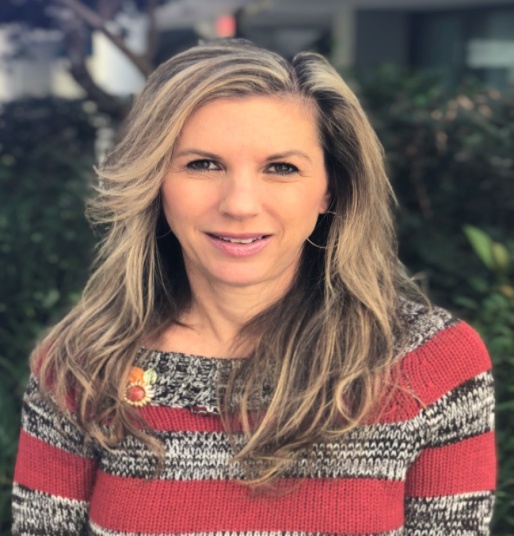 Silvina Doherty
MicroSociety Coordinator
Ms. Doherty has been Chocachatti's MicroSociety Coordinator for the last four years but from the moment she took over the position, she brought fresh, new ideas to the school's MicroSociety, coordinated media coverage for events and is constantly raising money for supplies and special instructors. Not many people can say they have revalued a currency but she has! Among other things, she revalued the MicroSociety currency to the US dollar! She also spearheaded a buddy system, pairing up older students with their younger counterparts in the school's ventures and opened the schoolhouse doors to a whole new world of community partners, accelerating powerful connections between schooling and the real world. Whether an individual has one hour a month to spare or daily time to contribute, there is a place for these experts to transfer their knowledge and skills at Chocachatti. They say it takes a village to raise a child, and Ms. Doherty realizes that it takes the support of the community to prepare one Micro Citizen for the 21st century. So do we! Ms. Doherty has 30 years experience in teaching and school administration, a B.A. in Elementary Education from the University of Tampa and a M.A. in Educational Leadership from the University of South Florida. As the recipient of the George Award in 2016, she embodies the philosophy of MicroSociety in everything she accomplishes. What a team!
Garden of Eatin'
Garden of Eatin'
Third, fourth, and fifth graders, Shyla, Haylee and Trey are all in Garden of Eatin'. On any given day, you can see them tending their newly planted garden, collecting fruits and vegetables (tomatoes, strawberries, and peppers) and fresh herbs.  As part of her marketing responsibilities, Avery introduces the Aeroponic tower garden to interested passersby but if asked, she will tell you quickly that she favors kale. The towers bring recycled water to the plants every 15 minutes. What fascinates her prospective customers most is that they don't use soil or chemicals to grow these foods and folks at the Chocachatti café can hardly wait to serve them. Smoothies anyone?
Farm to Table at Farm Fresh Creations
Students at Chocachatti wanted to know where their food was coming from.  They heard about the social movement of serving local food and community supported agriculture and since they lived in semi rural Hernando County in Florida, they thought they should have options to the typical cafeteria food. And besides, wouldn't fresh, organic produce offer greater nutritional value? Leaders Lara Silva and Silvina Dougherty thought so and after months of planning, they applied for a grant from Hernando County Education Fund and Voila! Chocachatti's MicroSociety started its very own Farm-To-Table service. First came poultry farmers: First graders Marcy and Mateo. They launched their venture, Farm Fresh Creations, which purchased baby chicks and Marcy and Mateo cared for them from the time they were just a few days old. Soon those baby chicks will be laying eggs and when they do, Farm Fresh Creations will have completed its food safety protocol and will be selling to the Chocachatti Cafe, (IS THIS THE NAME OF THE CAFE?) that is, if their contract negotiations go according to plan. If not, perhaps a mini farmer's market is their future?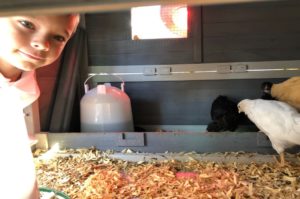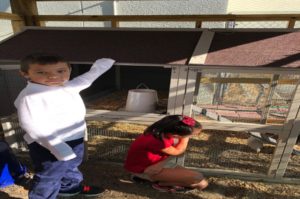 Parent/Partner Salute
Jessie is the mother of Tripp Bittinger, a current third grader who attends Chocachatti.  Tripp is in his fourth year at our school and is thriving in our MicroSociety program. Her son has been at Chocachatti since Kindergarten.  Jessie is a parent at the school and truly supports our program. She allows her son, Tripp to make all the decisions when it comes to his Micro experience.   He recently applied for and was hired at the Chocachatti National Bank (CNB). Jessie says her son is constantly applying what he learned (in Micro) out in the community and at home.  He counts his piggy bank nightly to watch his account grow and frequently counts back change at the local markets to ensure they are not shorted money by the cashier! Tripp takes his job very seriously and loves working at the bank.  He frequently brags about his job to family members and loves to demonstrate what he knows during family dinners.
Andrea is a parent of two Chocachatti students, Lily who is in fourth grade, and Jeffrey who is in first grade.  She volunteers three days a week in both children's classrooms and has a great relationship with her children's teachers.  She assists our staff and parents by coordinating
school events such as the book fair and Box Tops for Education rewards. She currently serves on the school's playground committee who are hosting several fundraisers to build a brand new playground for the school. Mrs. Frazier is a parent of two of our students. Lily, a fourth grader,
has participated in Musical Theater, Court, Smoothie Station, and Chocolateers, and has had managerial experience within some of these micros. Her first grader, Jeffrey, has been manager of Smoothie Station and also worked in the Garden of Eatin'. Mrs. Frazier is a regular
volunteer and loves seeing what's going on academically in the classroom and in the Micro classes. She often helps research recipes and assists the students with making products.
She loves the real life experience of Micro and the values it teaches.  Both of her children have a great understanding of how the economic system works, which she attributes to their experiences of being able to take their ideas and turn them into something tangible, then watch the consumer enjoy the outcome of their hard work. They also budget in order to purchase specific items from other micros. In turn, they go home and are able to keep up with the adult's conversations about their careers based on their experiences in their jobs at school.
Results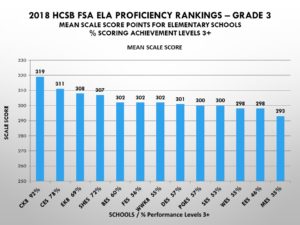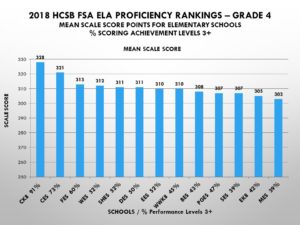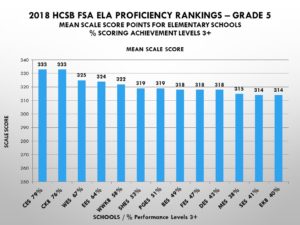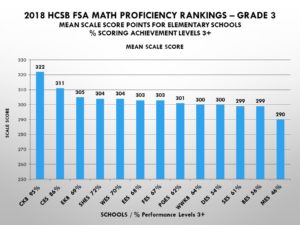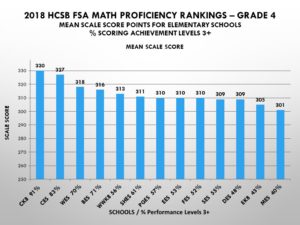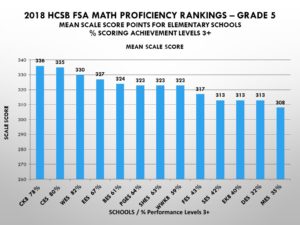 Featured Videos
At Chocachatti, the arts rule!  As students, these first through fifth graders learn a wide variety of painting techniques in class but as entrepreneurs, they saw the potential for a highly successful business so in Micro fashion, Canvas Creations connects the classroom to the marketplace. Learning how to price their work can get a bit dicey for third grader Mollie, the venture's Customer Service Agent, who greets customers and helps facilitate sales, but like in any small business, the artists at Canvas Creations calculate their costs, value their time and then see what the market demand reveals. For now, she is thrilled that her snowman painting has been commissioned by this year's Winter Wonderland.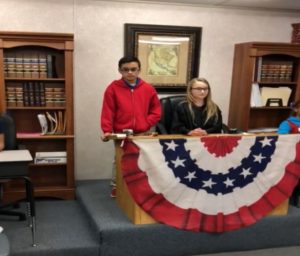 When negotiations break down or contracts are breached, the citizens of Chocachatti know that CES Court will have to step in and solve problems for them so the incentive to stay out of the judicial system is fierce. The fees add up: lawyers, courtrooms, filing fees. But CES Court employees have different motivations. They want to try cases! Before being sworn in, Judges Joseph and Katie had to be trained in critical thinking and problem solving techniques in order to fairly determine guilt or innocence and every day on the job, their communication and persuasion skills improve as they announce their rulings. Meanwhile, the paperwork is managed by the Court Clerk, the bailiff swears citizens in under oath and the Crimestoppers are seasoned experts who keep the peace in the courtroom, answer questions of the judge and when needed, provide expert witness testimony. Behind the scenes, these keepers of the peace take continuous learning seriously by partnering with the County Sheriff's department. Twice a year, they tour the facility to learn about the different departments of the Sheriff's office–the SWAT team, call center, K-9 unit–as well as different vehicles and modes of transportation. This year, they studied forensics so that they could better qualify as experts. Yep, this is real life!